Pre-school and Extra-curricular Pedagogy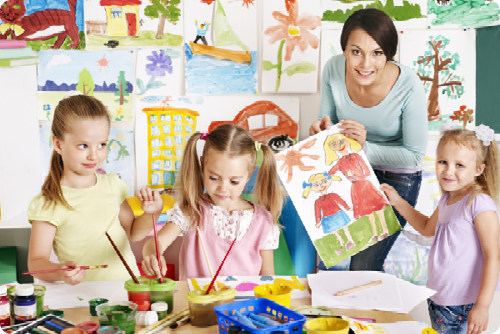 The Preschool and Extracurricular Pedagogy programme has undergone a rigorous accreditation process within the Accreditation Board of the Ministry of Education, Youth and Sports and has been entered in the school register.
The graduates receive the "DiS." associate degree and will meet the criteria of the Teaching Staff Act. As qualified teachers, they can work as preschool teachers, preschool headmasters, after-school carers and leisure-time teachers as well as in all other professions which require to meet the criteria of the Teaching Staff Act. The graduates of the course are equipped with a wide range of knowledge and skills needed to find employment in the jobs described above according to the subjects completed. With regard to our course's specialisation towards social work with children, the graduates can also find employment in social work and social care.